Every year more than a thousand start-ups are born, many with the potential to disrupt the oil and gas industry. And while over 63% of entrepreneurs start a business with a view towards change, 20% of new businesses fail in the first year and 50% in the first five years.
Interface Fluidics was once just an idea hoping to make a difference. But with the right technology, we've made it past the five-year threshold and are going strong into our eighth year as an incorporated company. Relying on innovation in a conventional space like oil and gas isn't easy – but now is not the time to maintain the status quo for this oil and gas startup.
Interface came out of graduate research at the University of Toronto and was later made a reality by recognizing the technology gap encountered working in the energy industry.
Partnering closely with experts in hydrocarbon extraction, Interface's co-founders noticed that operators often had to work with a lack of data. This left them to guess or simulate their way around missing information.
From conversations Interface had, we realized this comes down to the technological limits of so-called "conventional" tests.
While some tests can be fast and affordable, they don't incorporate characteristics of the reservoir they're testing chemistries for. This leaves operators questioning just how representative the results are.
Other tests are more accurate as they include a section of the reservoir rock. But they take months to years to give actionable data and come with an exorbitant price tag. Operators confronted with these limited choices often opt to leave testing of chemicals out of their workflows altogether.
So why does Interface matter? And why should companies care about our technology?
Previously, operators could opt into slow and expensive testing and put millions of dollars on the line, or simply circle around the issue with simulations and guesses. We present a third option with fast, affordable testing with accurate, field-ready results.
These results contribute to the building blocks of a good production project, like:
Increased yield and reduced cost leading to better ROI
Faster operations
Fewer emissions
A reduction in freshwater consumption
Lower risk of and reduced reservoir damage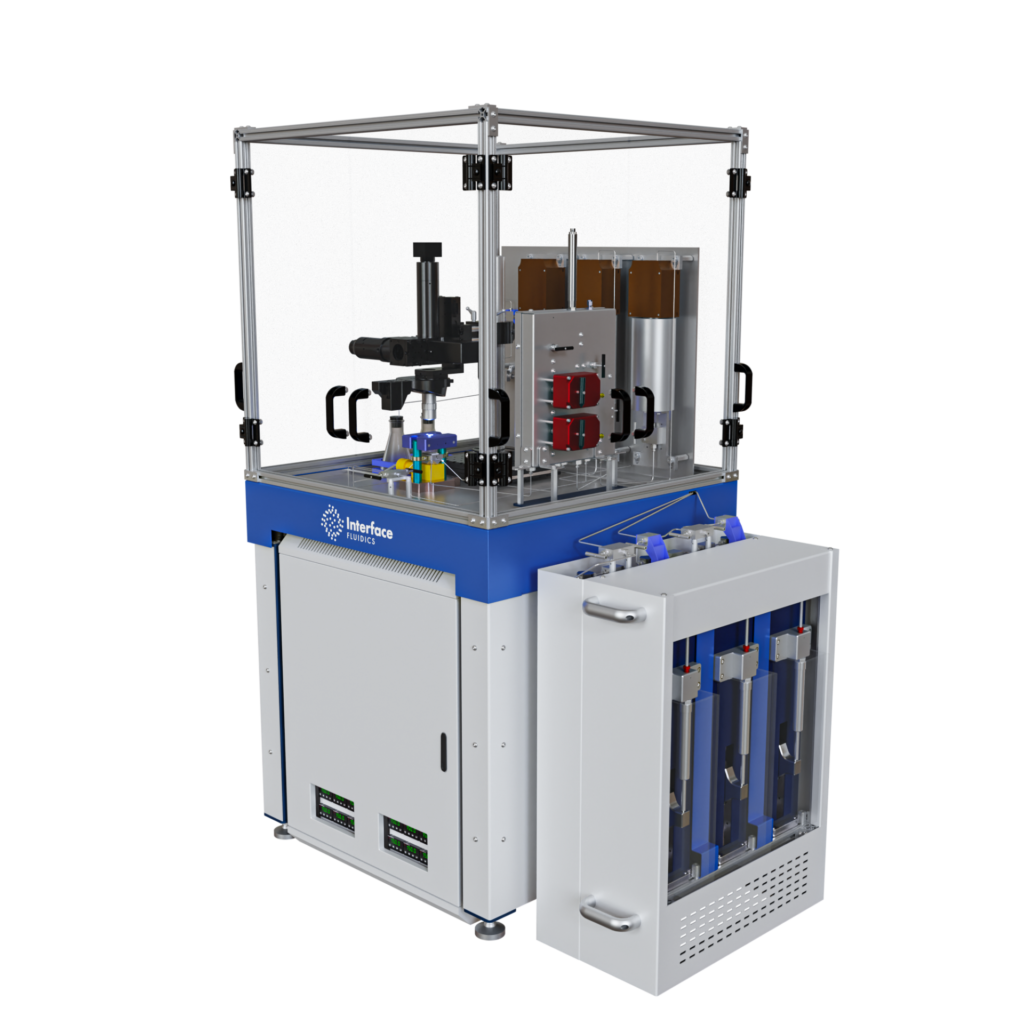 One of the main reasons start-ups fail is there being no market for their product or services. Interface has paid close attention to its product offerings since its inception, ensuring our testing services are useful for and applicable to client needs.
We started by testing steam additives for SAGD operations in Alberta's oil sands. As we continued to grow, we expanded into diffusion studies, MMP measurement, EOR optimization, flowback chemical selection, Regain Conductivity, and flow assurance studies.
One noteworthy development is how we have increased our pressure capabilities from 50 bar to over 1000 bar – meaning our tests are now relevant to 80% of the world's reservoirs.
Our product development pipeline also includes the portable SapphireLab.
This hardware is an all-in-one solution that will run our suite of tests while taking up less space than any other device on the market. It also offers versatility for set up and operation and requires smaller sample sizes, making it inherently safer.
To be at the forefront of change and bring nascent technology into the market is no walk in the park. But a challenge unique to the oil and gas sector is in how hydrocarbon companies can often prefer to stick to the tried-and-true approach.
In order for us to establish ourselves in this industry we rely on our greatest asset, the diverse expertise of our team.
Our team, whether in research and development, lab services, or software development, come from a wide range of backgrounds, including PhDs in engineering and astrophysics, graduate degrees in energy and sustainability and experience in finance and chemical technology.
Product development through client partnerships
For a technology company, the work in the lab and product development are clearly important. But Interface co-founders also understand that client relationships are the ultimate focus.
For example, our Regain Conductivity test was developed through conversations with a customer and replaces proppant packs for screening reservoir damage.
Listening to customer concerns allows us to tailor solutions to them, thus allowing an increased level of trust in our approach.
Working closely with clients takes another dimension when we consider how international the energy sector really is.
Problems Interface solves with operators in Oman are relevant to our clients in Alberta, while fluid behavior in a North Sea reservoir could be pertinent information for an operator in Brazil.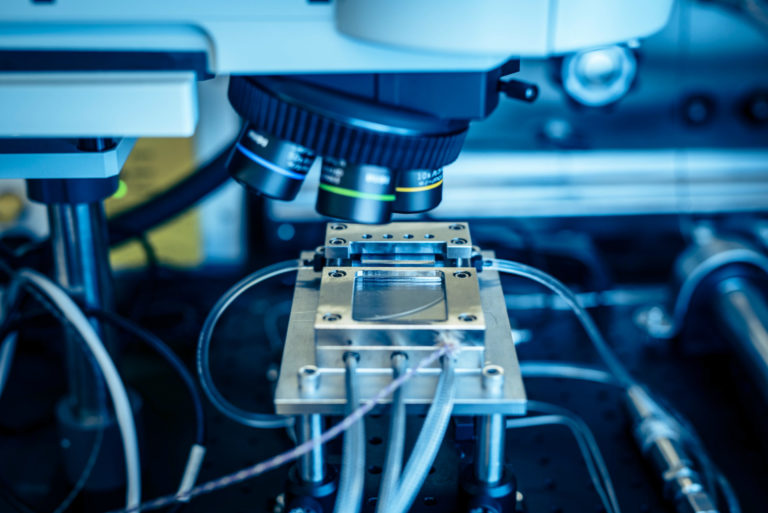 By virtue of being plugged into various regions around the world, Interface can communicate what we learn from different projects to help clients realize unprecedented efficiency.
Sustainability and the vision for the future
Lowering emissions is a crucial component of Interface's mission to reform oil and gas testing.
To lower emissions, is of great value to a range of stakeholders. Through multiple projects, Interface has shown time and time again that smarter testing leads to cleaner decisions.
This can include saving on pumping and separation energy by picking the right chemicals. We've also helped clients use additives at lower concentrations, cutting down emissions due to manufacturing and transport. Another application is switching from fresh to produced water, which must be accompanied by studies on the impact of brine salinity.
Overall, Interface testing can be a core mechanism for operators to consider when setting and meeting ESG targets.
For now, Interface is working on further optimizing SapphireLab, which aims to make testing easier. We could've stopped after creating testing chips that lower emissions, require a tiny sample size, and are much safer. But we didn't.
Now we're working to create this deployable lab that can be put into the hands of people around the world to make testing easier and more convenient, and efficient.
Interface offers its services to conventional, unconventional, oil sand, CCS, and hydrogen operators. Using our advanced screening capabilities, energy companies have been able to make better-informed decisions, gain much faster data and significantly lower their emissions.
I work as a content specialist in the marketing department, where I research and write pieces for digital and traditional media and support Interface's overall communications strategy. My background is in energy engineering with previous experience in both engineering and marketing for engineering companies, start-ups, and NGOs.