Portable Reservoir Fluid Testing for Oil and Gas
For years, Interface Fluidics has been providing clients with reservoir fluid measurements centered around speed, convenience, accuracy and cost-efficiency. Now we're taking our technology to the next level and introducing a new compact, deployable fluid analysis system.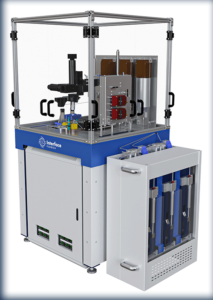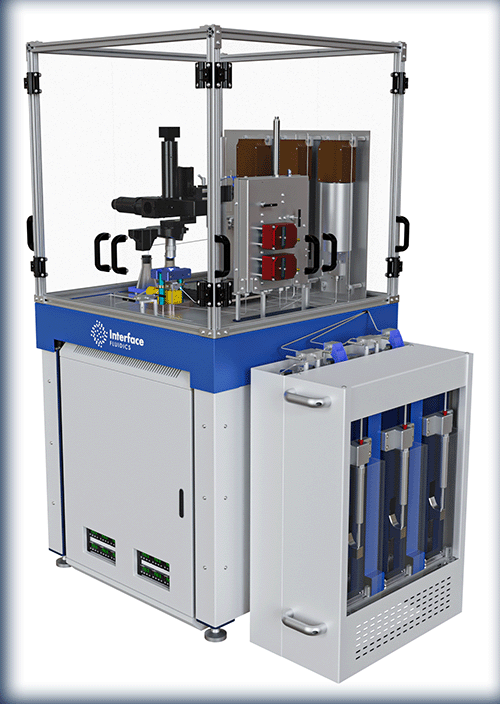 This device makes high pressure, high temperature fluid analysis truly accessible:
Screen oilfield chemistry for compatibility with your formation
Optimize Enhanced Oil Recovery, Flowback, and Fracturing chemical packages
Measure physical properties like Wax Appearance Temperature and Minimum Miscibility Pressure
Perform Flow Assurance testing in near-real time as close to the wellhead as needed
Future capabilities include expansion of PVT testing to a full suite of analyses, including Constant Composition Expansion (CCE/CME), gas-oil ratio (GOR/LV Ratio), and high pressure viscosity, density, and swelling factor.
SapphireLab from Interface Fluidics replaces conventional testing equipment and methods by putting the technology in your hands. Convenience, reduced costs, and better data, all in a portable system no bigger than a washing machine.
Don't miss the chance to get ahead of the competition. Sign up for the waiting list today.
"Interface's Regain Conductivity solution provides us with a novel tool to make better decisions for our completions. We are faced each day with new and innovative products that could have major impacts on our economics, and this method gives us another platform to guide our decisions more confidently."
Ashley Kalenchuk, Completions Advisor at Ovtintiv
"In a sea of surfactant marketing claims, Interface's work has provided me an informed position from which to move forward on field scale trials."
Michael Mast, Technical Completions Lead at Primexx Energy Partners Lta
"Interface's minimum miscibility pressure measurement is a disruptive technology that has changed how we work at Equinor. MM measurements are now cost effective and timely which has changed them from a nice to have to a need to have for our team."
Tao Yang, Reservoir Technology Specialist at Equinor
"Interface's Regain Conductivity solution will be our preferred screening tool going forward, helping us quickly screen for damage potential and determine fluid compatibility.
Brian Price, VP of Technology & Strategic Optimism at Rockwater Energy Solutions