From the beginning, the goal of Interface Fluidics has been to make high pressure, high temperature (HPHT) measurements accessible to the oil and gas industry using microfluidics. Applying this technology to energy left a lot of room for potential growth. After all, it's been used by the biomedical sector for years.
Microfluidics for oil and gas isn't new – companies have known about the advantages for more than 70 years. We've known about the capabilities since the 1950s, so why hasn't it become mainstream?
Our best guess is that the microfluidics industry typically makes the fluids themselves the star, which we believe to be a mistake.
Delivering accessible, business-critical data is the goal. Everything else is secondary, including the tools used to collect it. That's why Interface has spent seven years delivering the data clients need, instead of focusing on device design or selling individual parts that require assembly.
Traditional oil and gas fluid analysis requires large volumes of expensive samples, and the global infrastructure for making these business-critical measurements continuously faces months-long backups.
This is not only slowing down the progress required to bring new production online, but will also slow down the development of future fluid (e.g. CO2 and H2­) transitions. Microfluidics can solve each of those problems through miniaturization and standardization.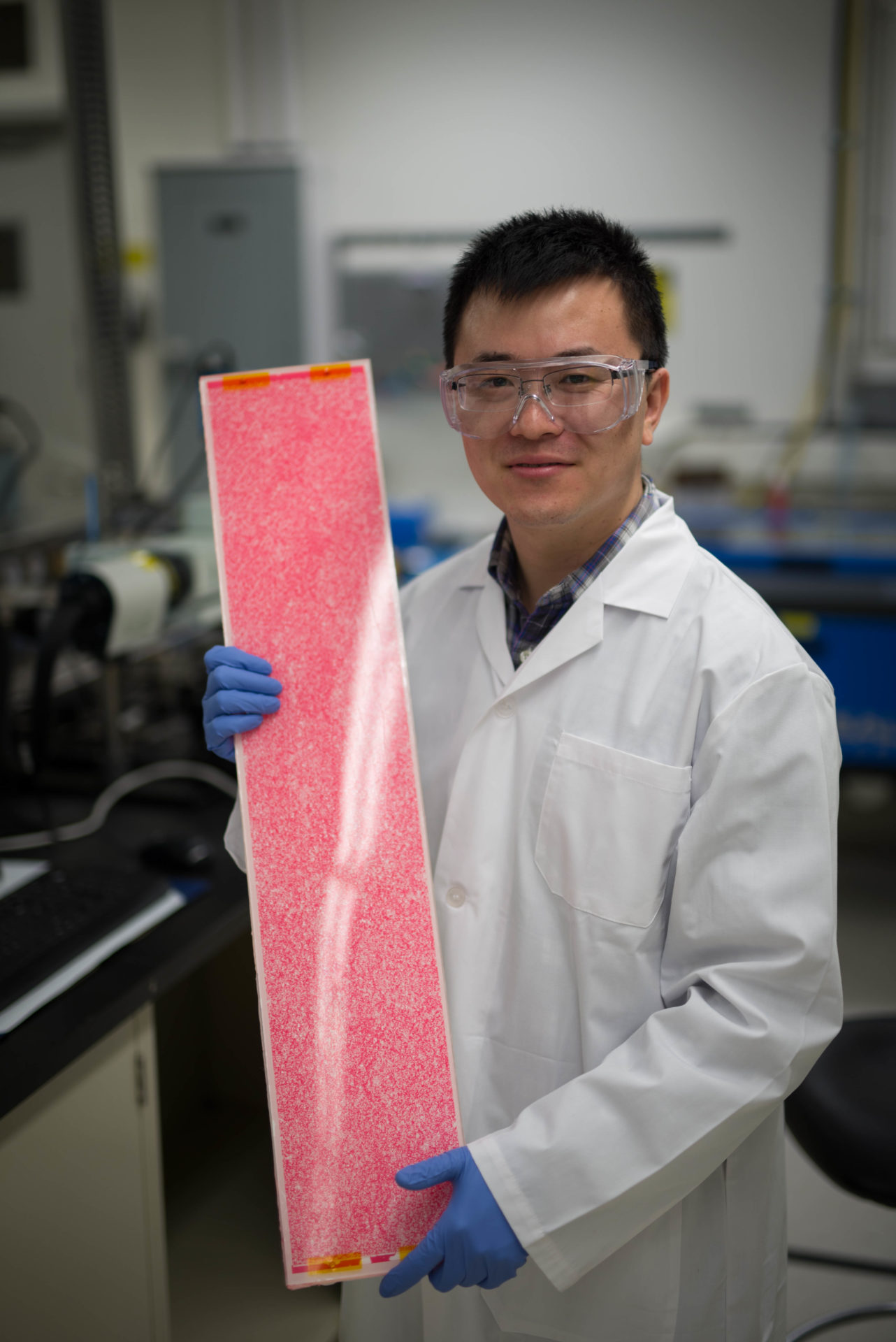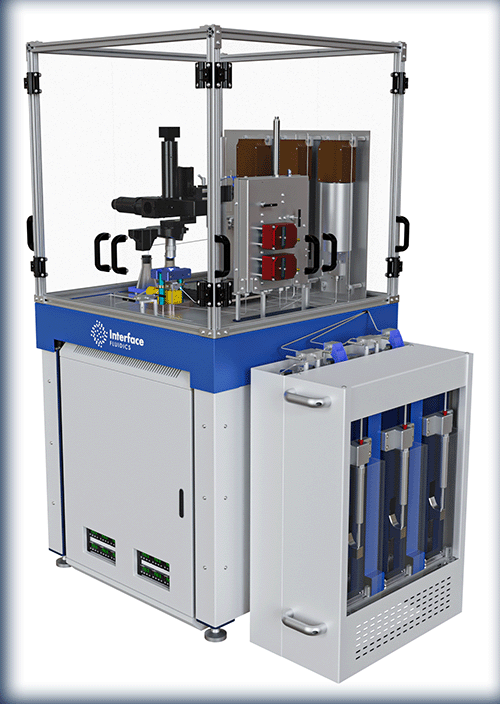 Interface has always approached the oil and gas industry with a partnership philosophy. We bring our clients into the development and validation of all new measurements, giving us the opportunity to think about how our technology addresses challenges, and how it can be improved. This has helped us build a suite of measurements that truly adds value and responds to feedback in real time.
This feedback loop has allowed us to rapidly develop our technology in line with the needs of the industry. The result is a class-leading, easy-to-use system of hardware, software and chip integrations for microfluidics.
At Interface Fluidics, we're designing, developing and iterating on HPHT systems at a pace not seen anywhere else in the industry. Behind the scenes, we've taken everything we learned and refined it into the world's first fully integrated HPHT microfluidic hardware and software platform.
Known as SapphireLab, it's the result of more than a decade of thinking about how to make microfluidics data more accessible to the oil and gas industry.
SapphireLab is a single hardware and software platform that can perform vital measurements to inform your operations – all on a single piece of equipment. 
Think of it like a smartphone for oilfield labs. Each measurement is an app, readily available for use when you need it. This one piece of hardware can perform flowback chemistry analysis, measure MMP, and optimize EOR chemistry programs. Soon it'll also be able to execute routine PVT analysis.
The best part? SapphireLab is small enough to be placed anywhere you need it, taking up no more room than a washing machine.  
Improving the efficiency, accuracy, and safety of oilfield testing also means avoiding supply and data bottlenecks plaguing the industry.
By focusing on making the data itself accessible (not just the tools used to generate it) microfluidics companies in other industries have removed the need for in-house microfluidics expertise. SapphireLab will do the same for oil and gas.
This idea didn't come out of nowhere. Just two decades ago, sequencing the human genome required work from dozens of specialists and cost more than a billion dollars. Today, the cost is less than $10 and is fully automated using microfluidic tools.
That genomic data is now accessible to anyone, and entirely new complementary solutions have been invented and commercialized on the back of those microfluidic tools. The impact this has had on our everyday lives is incalculable, from vaccines to specialized pharmaceuticals to cancer research.
SapphireLab has the potential do to the same for the energy industry.
Over the coming months, we'll build on the existing hardware capabilities through our joint industry project with Equinor, ExxonMobil, and Enhance Energy. By the end of 2022, the hardware will be in the hands of clients in the U.S., Brazil, and other regions around the world.
Want to know more? Send a note to or fill out our contact form today.
I'm the CEO and Co-Founder of Interface Fluidics. In my admittedly small amount of free time I'm a photographer, maker and adventure seeker. My passion is making. That means I'm equally happy building a company, taking photos, building furniture, or creating dashboards in Tableau. I spend my time wondering how I can change the way people think about, or appreciate the world around them.